Teen|Young Adult Programs
Teen Zone
Facebook
Our Girard Teens Facebook page

Pinterest
Check us out on Pinterest!  http://pinterest.com/girardteens/
Teen Corner
Girard Public Library teen corner offers a relaxing atmosphere with comfortable chairs, couches, coffee tables, and lighting to sit and quietly visit with friends as a hangout or read a magazine or book. Ages 12 – 18 only please! There are hundreds of YA books, magazines, & illustrative stories for the teens to check out & enjoy.
"Teens" belong in the "Young Adult" Policy. Visit "Check Out Policies" and "Late Policies" on our Services Page for full check-out guidelines.
For more information about anything going on, please contact Tasha Ferguson @ (620) 724-4317.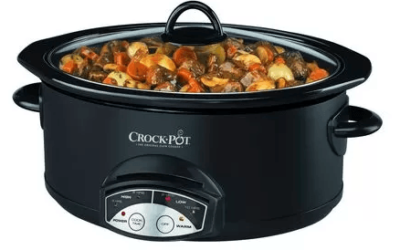 Stop by Girard Public Library for some tasty smples as we celebrate Crock-tober! We will be having crock-pot recipes available to sample throughout the day on Wednesdays in October.
read more
Girard Public Library
128 W. Prairie Ave.
Girard, Kansas 66743
► Library Hours
Mondays - 9:30am - 7pm (Sept - May)
Mondays - 9:30am - 6pm (June - August)
Tuesdays - Thursdays - 9:30am - 6pm
Fridays - 9:30am - 5pm
Saturdays - 9:00am - 2:30pm
► Phone
► Fax
620-724-8374