Children's Library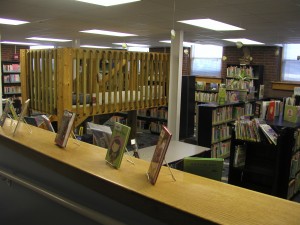 The Children's area is located on the first floor and has many fun things to do and to check-out. The Girard Public Library offers Children books, magazines, and audio books. The area includes computers, an AWE computer – early literacy station, building block room, play area, and table space.
Visit "Check Out Policies" and "Late Policies" on our Services Page for full check-out guidelines.
ABCmouse.com now available FREE at Girard Public Library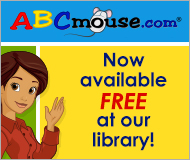 ABCmouse.com: With 5,000+ interactive books, educational games, puzzles, and other learning activities, ABCmouse.com's award-winning online curriculum is an invaluable resource for young learners (ages 2-7+). From Age of Learning, Inc.
Bedtime Math
Log in to http://bedtimemath.org/ or you can download the app for iPhone and Android to get daily math riddles. Make math fun for kids.
Capstone Interactive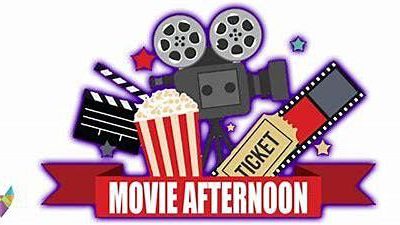 Join us at Girard Public Library for a Children's Movie Afternoon! Enjoy a movie and some popcorn! Library staff plan to have 2 movies available. Those that attend will vote for the movie they would like to watch. Check back for movie choices as the date gets closer!
read more
Girard Public Library
128 W. Prairie Ave.
Girard, Kansas 66743
► Library Hours
Mondays - 9:30am - 7pm (Sept - May)
Mondays - 9:30am - 6pm (June - August)
Tuesdays - Thursdays - 9:30am - 6pm
Fridays - 9:30am - 5pm
Saturdays - 9:00am - 2pm
► Phone
► Fax
620-724-8374