These books will be coming soon and are listed by their release dates.  We won't necessarily have these books in the library, but we can possibly get them from another library.
DECEMBER, 2013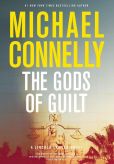 Defense attorney Mickey Haller returns with a haunting case in the gripping new thriller from #1
New York Times bestselling author Michael Connelly.
Mickey Haller gets the text, "Call me ASAP – 187," and the California penal code for murder immediately gets his attention. Murder cases have the highest stakes and the biggest paydays, and they always mean Haller has to be at the top of his game.  When Mickey learns that the victim was his own former client, a prostitute he thought he had rescued and put on the straight and narrow path, he knows he is on the hook for this one. He soon finds out that she was back in LA and back in the life. Far from saving her, Mickey may have been the one who put her in danger.  Haunted by the ghosts of his past, Mickey must work tirelessly and bring all his skill to bear on a case that could mean his ultimate redemption or proof of his ultimate guilt. The Gods of Guilt shows once again why "Michael Connelly excels, easily surpassing John Grisham in the building of courtroom suspense" (Los Angeles Times).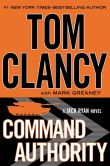 There's a new strong man in Russia but his rise to power is based on a dark secret hidden decades in the past. The solution to that mystery lies with a most unexpected source, President Jack Ryan.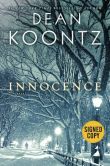 He lives in solitude beneath the city, an exile from society, which will destroy him if he is ever seen.
She dwells in seclusion, a fugitive from enemies who will do her harm if she is ever found.
But the bond between them runs deeper than the tragedies that have scarred their lives. Something more than chance—and nothing less than destiny—has brought them together in a world whose hour of reckoning is fast approaching.
In Innocence, #1 New York Times bestselling author Dean Koontz blends mystery, suspense, and acute insight into the human soul in a masterfully told tale that will resonate with readers forever.
PEACE ON EARTH…
And good will to men. Especially one man—Cooper Masters. But Ashley Robbins would like to be the recipient of more than good will from him….  This year Ashley has finished her education, launched her career and affirmed her faith. And she's now in a position to pay Cooper back the money he lent her for college. She's achieved all her goals—except one, and it has to do with Cooper, the man she fell in love with years ago. The man whose love she craves.  Cooper gave her the gift of her education and Ashley would like to return the favor—and offer him her love. But the greatest gift she can give him this Christmas is her own knowledge of God's love….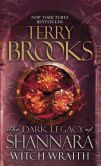 For centuries the Four Lands enjoyed freedom from its demon-haunted past, protected by magic-enhanced borders from the dark dimension known as the Forbidding and the profound evil imprisoned there. But now the unthinkable is happening: The ancient wards securing the barrier between order and mayhem have begun to erode—and generations of bloodthirsty, monstrous creatures, fueled by a rage thousands of years in the making, are poised to spill forth, seeking revenge for what was done to them.  Young Elf Arling Elessedil possesses the enchanted means to close the breach and once more seal the denizens of the Forbidding in their prison. But when she falls into the hands of the powerful Federation's diabolical Prime Minister, her efforts may be doomed. Only her determined sister, Aphen, who bears the Elfstones and commands their magic, has any hope of saving Arling from the hideous fate her captor has in store.  Meanwhile, Railing Ohmsford—desperate to save his imprisoned brother—seeks to discover if his famed but ill-fated ancestor Grianne is still alive and willing to help him save the world . . . no matter the odds or the consequences.
JANUARY, 2014
Stone Barrington is back in the newest edge-of-your-seat adventure in the New York Times–bestselling series.  Stone Barrington's newest client does not seem the type to bring mayhem in his wake. A polite, well-deported gentleman, he comes to Stone seeking legal expertise on an unusual—and potentially lucrative—dilemma. Stone points him in the right direction and sends him on his way, but it's soon clear Stone hasn't seen the end of the case. Several people are keenly interested in this gentleman's activities and how they may relate to a long-ago crime . . . and some of them will stop at nothing to find the information they desire.
On a hunt that leads from Florida's tropical beaches to the posh vacation homes of the Northeast, Stone finds himself walking a tightrope between ambitious authorities and seedy lowlifes who all have the same prize in their sights. In this cutthroat contest of wills, it's winner-takes-all . . . and Stone will need every bit of his cunning and resourcefulness to be the last man standing.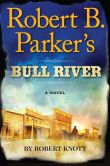 After hunting down the notorious desperado Alejandro Vasquez, Territorial Marshal Virgil Cole and Deputy Everett Hitch return him to San Cristóbal to stand trial. No sooner do they remand him into custody than a major bank robbery occurs and the lawmen find themselves tasked with another job: investigating the robbery of the Comstock Bank, recovering the loot, and bringing the criminals to justice.  But when their primary suspect is found severely beaten outside a high-class brothel and turns out to be using a false identity to escape a torrid past, it is Alejandro who becomes the key to their investigation. Cole and Hitch are soon on the trail of the money, two calculating brothers, and the daughter of St. Louis's most prominent millionaire in a Cain and Abel story that brings revenge to a whole new level.
From New York Times best-seller and science fiction and fantasy mistress of adventure Mercedes Lackey, Book #3 in a new pulse-pounding saga of modern-day humans with superpowers. The metaheroes deal with supervillain Verdegris, who seeks to destroy them from within, before turning their attention back to the Thulian conspiracy.  It's go time once again for the meta-heroes including fire-bender John Murdock, hacker-witch Vikki Nagy, healer Belladona Blue, super-quick Mercurye–and most of all for their ghostly ally, Seraphym, the spirit of the world Verdegris knows he must trap and destroy her if he is to take down the metas.  From New York Times best-seller and science fiction and fantasy mistress of adventure Mercedes Lackey together with a team of topnotch collaborators, the third entry in the blockbuster saga of superpowers–and the very human men and women who must learn to wield them.
It's been thirteen years since Lucy Sheridan was in Summer River. The last time she visited her aunt Sara there, as a teenager, she'd been sent home suddenly after being dragged out of a wild party—by the guy she had a crush on, just to make it more embarrassing. Obviously Mason Fletcher—only a few years older but somehow a lot more of a grown-up—was the overprotective type who thought he had to come to her rescue.  Now, returning after her aunt's fatal car accident, Lucy is learning there was more to the story than she realized at the time. Mason had saved her from a very nasty crime that night—and soon afterward, Tristan, the cold-blooded rich kid who'd targeted her, disappeared mysteriously, his body never found.  A lot has changed in thirteen years. Lucy now works for a private investigation firm as a forensic genealogist, while Mason has quit the police force to run a successful security firm with his brother—though he still knows his way around a wrench when he fills in at his uncle's local hardware store. Even Summer River has changed, from a sleepy farm town into a trendy upscale spot in California's wine country. But Mason is still a protector at heart, a serious (and seriously attractive) man. And when he and Lucy make a shocking discovery inside Sara's house, and some of Tristan's old friends start acting suspicious, Mason's quietly fierce instincts kick into gear. He saved Lucy once, and he'll save her again. But this time, she insists on playing a role in her own rescue . . .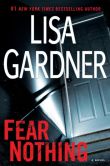 My name is Dr. Adeline Glen. Due to a genetic condition, I can't feel pain. I never have. I never will.  The last thing Boston Detective D. D. Warren remembers is walking the crime scene after dark. Then, a creaking floorboard, a low voice crooning in her ear. . . . She is later told she managed to discharge her weapon three times. All she knows is that she is seriously injured, unable to move her left arm, unable to return to work.  My sister is Shana Day, a notorious murderer who first killed at fourteen. Incarcerated for thirty years, she has now murdered more people while in prison than she did as a free woman.  Six weeks later, a second woman is discovered murdered in her own bed, her room containing the same calling cards from the first: a bottle of champagne and a single red rose. The only person who may have seen the killer: Detective D. D. Warren, who still can't lift her child, load her gun, or recall a single detail from the night that may have cost her everything.  Our father was Harry Day, an infamous serial killer who buried young women beneath the floor of our home. He has been dead for forty years. Except the Rose Killer knows things about my father he shouldn't. My sister claims she can help catch him. I think just because I can't feel pain doesn't mean my family can't hurt me.  D.D. may not be back on the job, but she is back on the hunt. Because the Rose Killer isn't just targeting lone women, he is targeting D.D. And D.D. knows there is only one way to take him down:  Fear nothing.
Writer Cindy Sella is having trouble with her next novel. Aside from her paralyzing writer's block, she's faced with a lawsuit from her ex-agent, L. Bass Hess. Hess will stop at nothing to collect a commission from Cindy on her previous novel, which he did not represent since she had fired him long before it was published.  Hitmen Candy and Karl—first introduced in Foul Matter—are asked to "get rid" of L. Bass Hess, but almost decline the assignment after their initial surveillance of him. When they hear about his preposterous lawsuit against Cindy Sella, though, they decide to help. Candy and Karl devise a series of zany capers to drive Hess out of New York City—permanently.  Grimes's loyal fans will delight in the return of several colorful characters from Foul Matter, including the successful writer Paul Giverney and his seven-year-old daughter Hannah (who is still writing her book); editor Clive Esterhaus (who has a penchant for long, boozy lunches); unprincipled publisher Bobby Mackenzie and one of his assistants, Bunny Fogg; and ex-hitman and bestselling author Danny Zito (currently living in the Chelsea section of NYC under the witness protection program). New readers will find these characters and their escapades shed an amusing light on the New York publishing scene.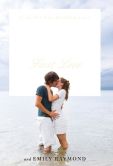 We thought we could run away from the world
A mad adventure across the country
We thought we could escape time
And for a while–we did…
Axi Moore is a "good girl": She studies hard, stays out of the spotlight, and doesn't tell anyone that what she really wants is to run away from it all. The only person she can tell is her best friend, Robinson–who she also happens to be madly in love with.  When Axi impulsively invites Robinson to come with her on an unplanned cross-country road trip, she breaks the rules for the first time in her life. But the adventure quickly turns from carefree to out-of-control…  A remarkably moving tale with its origins in James Patterson's own past, First Love is testament to the power of first love–and how it can change the rest of your life.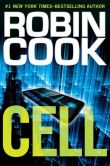 George Wilson, M.D., a radiology resident in Los Angeles, is about to enter a profession on the brink of an enormous paradigm shift, foreshadowing a vastly different role for doctors everywhere. The smartphone is poised to take on a new role in medicine, no longer as a mere medical app but rather as a fully customizable personal physician capable of diagnosing and treating even better than the real thing. It is called iDoc.  George's initial collision with this incredible innovation is devastating. He awakens one morning to find his fiancée dead in bed alongside him, not long after she participated in an iDoc beta test. Then several of his patients die after undergoing imaging procedures. All of them had been part of the same beta test.  Is it possible that iDoc is being subverted by hackers—and that the U.S. government is involved in a cover-up? Despite threats to both his career and his freedom, George relentlessly seeks the truth, knowing that if he's right, the consequences could be lethal.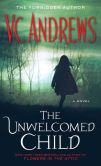 In the continuing tradition of bestselling author V.C. Andrews, The Unwelcomed Child explores the eternal question: Why do the ones we love hurt us the most? Desperate to be a normal teenager, beautiful young Elle Edwards must uncover the truth of her birth to find the familial love she craves.  Elle Edwards, who has been told she's a product of her mother's sinful mistake, has never gone to school, never met a teenager her own age, never even been allowed off of her grandparents' property. Convinced that their granddaughter is infected with evil, Myra and Prescott Edwards believe that only the harshest child-rearing methods will prevent Elle from becoming an instrument of the devil. When Elle's mother finally returns home and tells a different story of her daughter's conception, Elle worries her grandparents are right. But with the help of a handsome boy vacationing nearby, Elle is finally about to discover the truth about her past…
FEBRUARY, 2014
Navy SEAL Ian Dunn went rogue in a big way when he turned his talents to a lawless life of jewel heists and con jobs. Or so the world has been led to believe. In reality, the former Special Ops warrior is still fighting for good, leading a small band of freelance covert operatives who take care of high-stakes business in highly unofficial ways. That makes Ian the hands-down choice when the U.S. government must breach a heavily guarded embassy and rescue a pair of children kidnapped by their own father, a sinister foreign national willing to turn his kids into casualties. Shockingly, Ian passes on the mission for reasons he will not—or cannot—reveal.  But saying no is not an option. Especially not for Phoebe Kruger, Ian's beautiful and unexpectedly brash new attorney. Determined to see the abducted children set free, Phoebe not only gets Ian on board but insists on riding shotgun on his Mission: Impossible–style operation, whether he likes it or not.  Though Phoebe has a valuable knack for getting out of tight spots, there's no denying the intensely intimate feelings growing between Ian and Phoebe as the team gears up for combat. But these are feelings they both must fight to control as they face an array of cold-blooded adversaries, including a vindictive mob boss who's got Ian at the top of his hit list and a wealthy psychopath who loves murder as much as he loves money. As they dodge death squads and play lethal games of deception, Ian and Phoebe will do whatever it takes to save the innocent and vanquish the guilty—or die trying.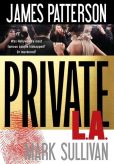 Thom and Jennifer Harlow are the perfect couple, with three perfect children. They maybe two of the biggest mega movie stars in the world, but they're also great parents, philanthropists and just all-around good people.
When they disappear without a word from their ranch, facts are hard to find. They live behind such a high wall of security and image control that even world-renowned Private Investigator Jack Morgan can't get to the truth. But as Jack keeps probing, secrets sprout thick and fast—and the world's golden couple may emerge as hiding behind a world of desperation and deception that the wildest reality show couldn't begin to unveil. Murder is only the opening scene.
The City of Angels has more than its share of psychopaths, and no one recognizes that more acutely than the brilliant psychologist and police consultant Dr. Alex Delaware. Despite that, Constance Sykes, a sophisticated, successful physician, hardly seems like someone Alex needs to fear. Then, at the behest of the court, he becomes embroiled in a bizarre child custody dispute initiated by Connie against her sister and begins to realize that there is much about the siblings he has failed to comprehend. And when the court battle between the Sykes sisters erupts into cold, calculating murder and a rapidly growing number of victims, Alex knows he's been snared in a toxic web of pathology.  Nothing would please Alex more than to be free of the ugly spectacle known as Sykes v. Sykes. But then the little girl at the center of the vicious dispute disappears and Alex knows he must work with longtime friend Detective Milo Sturgis, braving an obstacle course of  Hollywood washouts, gangbangers, and self-serving jurists in order to save an innocent life.  Killer is Kellerman—and Delaware—at their finest.
In a decrepit, long-empty New York building, Lieutenant Eve Dallas's husband begins the demolition process by swinging a sledgehammer into a wall. When the dust clears, there are two skeletons wrapped in plastic behind it. He summons his wife immediately—and by the time she's done with the crime scene, there are twelve murders to be solved.  The place once housed a makeshift shelter for troubled teenagers, back in the mid-2040s, and Eve tracks down the people who ran it. Between their recollections and the work of the force's new forensic anthropologist, Eve begins to put names and faces to the remains. They are all young girls. A tattooed tough girl who dealt in illegal drugs. The runaway daughter of a pair of well-to-do doctors. They all had their stories. And they all lost their chance for a better life.  Then Eve discovers a connection between the victims and someone she knows. And she grows even more determined to reveal the secrets of the place that was called The Sanctuary—and the evil concealed in one human heart.
MARCH, 2014
Lance Tucker, an incarcerated juvenile offender and talented hacker in his own right, is set on fire one night and severely burned while hanging Christmas decorations in a lockup rec room. B. Simpson, Ali Reynolds's fiancé and the man who helped put Lance in jail, feels obliged to get to the bottom of what happened. With Ali off in England to help Leland Brooks at a reunion with his long-estranged family, B. turns to someone else to help out—Ali's good friend and Taser-carrying nun, Sister Anselm.  Meanwhile, in Bournemouth—Leland's hometown—Ali begins to investigate the decades-old murder of Leland's father, which Leland himself was once suspected of committing. With unsolved murders on both sides of the Atlantic, Ali, B., and Sister Anselm are united by their search for answers—and the jeopardy they get into as a result.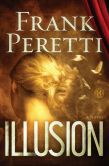 DANE AND MANDY, a popular magic act for forty years, are tragically separated by a car wreck that claims Mandy's life—or so everyone thinks. Even as Dane mourns, Mandy awakes in the present as the nineteen-year-old she was in 1970. Distraught and disoriented in what to her is the future, she is confined to a mental ward until she discovers a magical ability to pass invisibly through time and space to escape. Alone in a strange world, she uses her mysterious powers to eke out a living, performing magic on the streets and in a quaint coffee shop.  Hoping to discover a new talent, Dane ventures into the shop and is transfixed by the illusions that even he, a seasoned professional, cannot explain. But more than anything, he is devastated by this teenager who doesn't know him, is certainly not in love with him, but is in every respect identical to the young beauty he first met and married some forty years earlier.  They begin a furtive relationship as mentor and protégée, but even as Dane tries to sort out who she really is and she tries to understand why she is drawn to him, they are watched by secretive interests who not only possess the answers to Mandy's powers and misplacement in time but also the roguish ability to decide what will become of her.
Even though Harvard-educated Fiona Carson has proven herself under fire as CEO of National Technology Advancement, a multibillion-dollar high-tech company based in Palo Alto, California, she still has to meet the challenges of her world every day. Devoted single mother, world-class strategist, and tough negotiator, Fiona weighs every move she makes, and reserves any personal time for her children. Isolation and constant pressure are givens for her as a woman in a man's world.  Miles away in Marin County, Marshall Weston basks in the fruits of his achievements. At his side is his wife, Liz, the perfect corporate spouse, who has gladly sacrificed her own law career to raise their three children and support Marshall at every step. Smooth, shrewd, and irreproachable, Marshall is a model chief executive, and the power he wields only enhances his charisma and is his drug of choice. And to maintain his position, he harbors secrets that could destroy his life at any moment. His world is one of high risks.  Like many women in her position, Fiona has sacrificed her personal life for her career, while Marshall dances dangerously close to the edge and flirts with scandal every day. Both must face their own demons, and fight off those who are jealous of their success. Their lives as CEOs of major companies come at a high price. And just how high a price are they willing to pay? Who are they willing to sacrifice to stay on top? Those they love, or themselves?
When NYPD Red arrives at a crime scene, everyone takes notice. Known as the protectors of the rich, famous, and connected, NYPD Red is the elite task force called in only for New York City's most high-profile crimes. And Detective Zach Jordan is the best of the best, a brilliant and relentless pursuer of justice. He puts professionalism above all, ignoring his feelings for his partner, Detective Kylie McDonald, the woman who broke his heart when they first met in the academy.  But even with their top-notch training, Zach and Kylie aren't prepared for what they see when they're called to a crime scene in the heart of Central Park. They arrive to find a carousel spinning round and round, its painted horses grinning eerily in the early morning dark. There is only one rider: a brutally slaughtered woman, her body tied up and dressed in a Hazmat suit, on display for the world to see.  The victim, a woman of vast wealth and even greater connections, is the fourth in a string of shocking murders that have hit the city. As the public pressure mounts, and political and personal secrets of the highest order hang in the balance, Zach and Kylie must find out what's really behind the murderer's rampage. But Kylie has been acting strange recently–and Zach knows whatever she's hiding could threaten the biggest case of their careers.
As commander of the powerful Special Branch, Thomas Pitt has the job of keeping Britain safe from spies and traitors. So there's no obvious reason why he is suddenly ordered to investigate two minor incidents: the blood, hair, and shards of glass discovered outside the home of naval weapons expert Dudley Kynaston, and the simultaneous disappearance of Mrs. Kynaston's beautiful lady's maid.  But weeks later, when the mutilated body of an unidentified young woman is found near Kynaston's home, Pitt realizes that this is no ordinary police investigation. Far from it. Is Kynaston—one of Britain's most valuable scientists—leading a double life? Is Pitt saddled with a conspiracy so devilishly clever that it will ruin him?  A baffled Pitt has never needed his friends more desperately, including his indomitable wife, Charlotte; his canny old colleague Victor Narraway; and his personal drawing-room spy, Lady Vespasia Cumming-Gould. But even these allies may not be able to save Pitt—or Britain.